FLIP FEATURE
Flip Feature is an opinion column dedicated to reviewing movies, TV shows, and Lincoln Park's plays and musicals. You can follow @flip_feature_siren on Instagram for sneak peeks of upcoming columns and help choose what you want to see on Flip Feature. Written by Ollie Warren.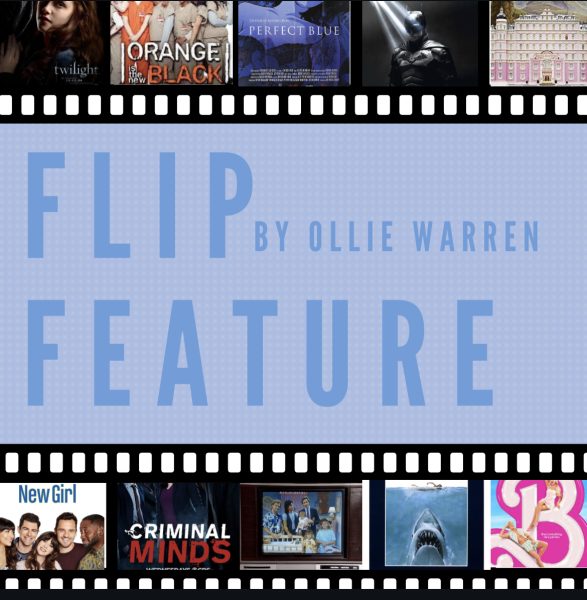 May 5, 2023: Elon Musk Fanfic Review
May 5, 2023: Yeahhhhhhhh Dragonssssss
April 21, 2023: Shawn Mendez Crocodile??????
April 21, 2023: This is The Way
Mar. 31, 2023: Who Is Your Favorite Fearless Hero?
Mar. 31, 2023: No Luis? That's It I'm Done
Mar. 3, 2023: The First And Last Episode of "Ginny And Georgia" 
Mar. 3, 2023: "Wakanda Forever" Is the Movie Of The Future
Feb. 17, 2023: Every Reason You Should Watch "Atlantis"
Feb. 3, 2023: 2023 Grammy Nomination Music Videos
Jan. 20, 2023: Childhood Obsession: "Finding Nemo"
Nov. 4, 2022: Harry Styles And How He Caused Me To Close My Eyes In The Theater
Nov. 4, 2022: War is Pretty Tough, Dude!
Oct. 28, 2022: Four Halloween Episodes
Oct. 28, 2022: Monster Monster High
Oct. 14, 2022: 'I'll Witch-a, I'll Witch-a' My Review of 'Hocus Pocus 2'
Oct. 14, 2022: God! Why Did I Stoop Down To a Neflix Adaptation 
Sept. 30, 2022: Making Mommy Revenge Proud