TROUBLE ON THE TRACKS
How Lincoln Park Was Affected by the East Palestine Train Derailment
March 31, 2023
The controversial East Palestine, Ohio train derailment may seem like a long way from Lincoln Park. But several of our students were uncomfortably close to the action.
Among them was Lincoln Park junior pre-law major Veronica Van Dam, who lives in Enon Valley. Van Dam had to evacuate her home for three days last month, due to concerns about a chemical release from the train. 
"I live around 1.5 miles away directly," said Van Dam, "not necessarily on the road, but from the proximity of it."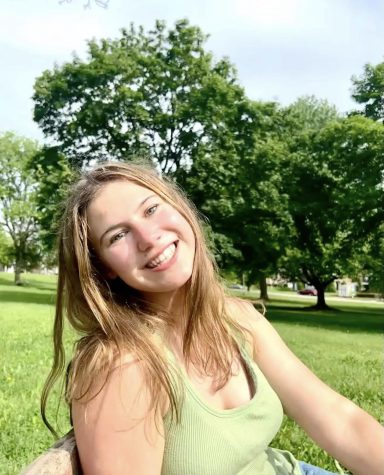 Van Dam lives in what many have described as the danger zone. Although the evacuation was only in place for a few days, Van Dam's family took extra safety precautions. 
"I did stay at my dad's for one week just to be sure, due to the toxicity," she said. 
At 8:55 p.m. on Feb. 3, a Northfolk Southern train derailed in East Palestine, Ohio. A total of 38 cars carrying hazardous materials left the tracks in the small village of about 4,000. It's suspected that an overheated wheel bearing, meaning that the lubricant between the wheels was compromised, was the reason the rain derailed. Norfolk Southern was quick to get the locomotive back in order soon after the crash and started to clear the tracks to make room for more trains to pass through.
There was fear that the chemicals in one of the cars would explode, causing detrimental effects to all nearby areas. The move instead was to release the chemicals in a controlled way, meaning not only East Palestine residents were evacuated, but residents in Pennsylvania as well. The chemicals were released into the air, conjuring up a thick black cloud of smoke.
The chemicals in the air caused mass rage as the citizens of East Palestine and surrounding areas felt the effects. Lawsuits were filed against Norfolk Southern, and it was learned that the trains were reportedly understaffed and not very well cared for after Norfolk Southern lobbied repeatedly to Congress. The current federal government was slow to the scene, beaten by Ex-President Donald Trump, who came in with reinforcements and MAGA hats. Lawsuits have been filed against Norfolk Southern, and residents say they can still feel a strange presence in the air.
Local officials have also come under fire. The SIREN contacted the interim city manager of East Palestine Traci Spratt for comment, but had not received a response by press time.
Another evacuee was Ken Deem, a history teacher at Lincoln Park who lives in Boardman, Ohio, along with his family.
"We went to my in-laws' house in North Canton," Mr. Deem said.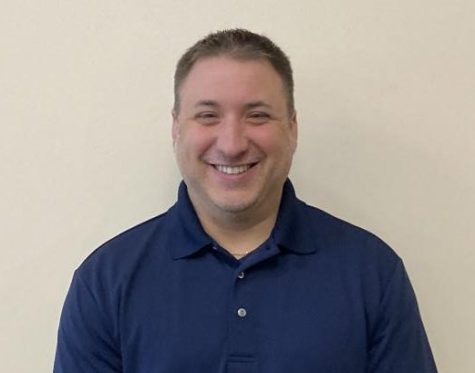 After returning home, Mr. Deem had noticed "a different smell in the air." However, he added that his well and pond appeared to not have been affected. 
Senior Nevaeh Weaver is a music major who resides in Chippewa, just 10 miles away from the derailment site. Weaver did not have to evacuate, though her boyfriend did.
When she visited him afterwards, the area "kind of smelled bad," Weaver said. "I don't know, any time I went to my boyfriend's house, I kind of got a headache. But I don't know if that's just me or from the chemicals."
Kelly Sledzianowski, a junior media major from New Galilee, is another Lincoln Park student who had to evacuate the area with her family. 
Sledianowski was asked if she or her family noticed any effects from the derailment, after returning home. "In other places," she replied, "but nothing happened to me." 
While not everyone in the area of the derailment was evacuated, some still observed changes afterward. Tyson Davis, an eighth grade media major from Beaver Falls, said he "noticed a different kind of thickness in the air, but no change in water or other quality."
Mehki Turner, a senior theatre major from Beaver Falls, was not evacuated, despite living fairly close to the incident. However, Turner does have family members who were told to evacuate.
"My grandmother and a few of my cousins who live nearby," he said.
 "My grandmother, she actually lives close to the train derailment site. She was told to evacuate," Turner added. "She didn't end up doing so because she didn't have the means to do so. 
"And then, since I lived so close, I had to take friends and family back that way, back to their houses–which was really scary, 'cause it was really foggy and everything; it was stressful."
While it's been nearly two months since the derailment, and much of the media attention has subsided, the aftereffects of the accident remain.
"I feel like there [have] been people affected, there [have] been businesses affected," said Van Dam. "For example, there is one gas station that used to be on the road where the train derailment was. It had about eight pumps, but now it has only like four pumps and it's been limited, and business isn't as booming as it used to be. 
"And a lot of businesses in East Palestine have been affected by this tragedy."