ONE WEEK IN, LP'S STANCE ON NEW YEAR'S RESOLUTIONS IS STILL UNSEOLVED
NEW YEAR, NEW RESOLUTION? OR NEW YEAR, NO RESOLUTION? WE ASKED LP STUDENTS AND STAFF TO FIND OUT!
January 9, 2023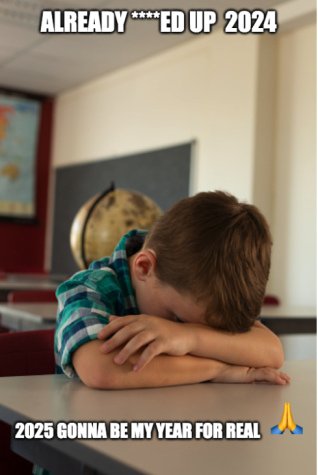 When it comes to making New Year's resolutions, Curtjuan Moore is like most Americans.
He didn't have any. At least not until The SIREN asked him.
"Hold on–let me think of one," said Moore, a sophomore writing and publishing major from Aliquippa, when we asked him for his resolution.
After a long pause, Moore came up with a goal for 2023. "Be more motivated to do schoolwork, because sometimes I don't do my work," he said. "I'm trying."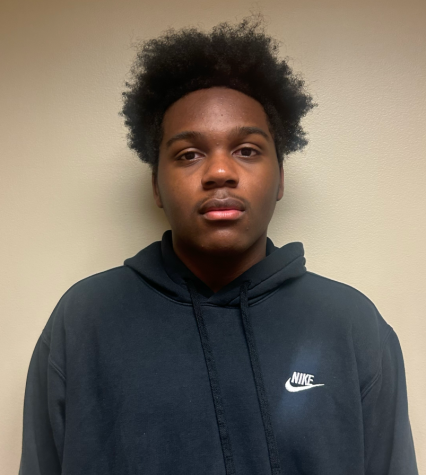 Moore wasn't the only person who created a resolution on demand. Math teacher Autumn Wobrak also thought up a goal for 2023 when asked.
"Drink more water," Wobrak said. She added that she recently got a new water bottle, but is trying to pay attention to the alarm she has set on her phone. The alarm is to remind her to drink more water–but she admitted that she sometimes ignores it.
Before they made their on-the-spot resolutions, Moore and Ms. Wobrak were part of the estimated 60 percent of Americans who don't make resolutions for the new year.
They had a lot of company among Lincoln Park students and staff.
Theresa Moore, a junior pre-law from Pittsburgh, stated simply, "New Year's resolutions don't do anything for you." 
Susan Carl, a member of the maintenance staff, agreed. "They usually end up going by the wayside," Carl said. "I figure that I'm trying to do the best I can already, so there's no point. I'm already trying to stay as healthy as I possibly can."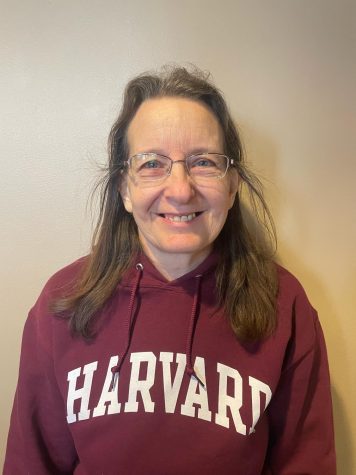 That view is also shared by security officer Lisa Petrosky. "I've made some in the past and kept up with them for a while," she said, "but about halfway through the year, I lost them.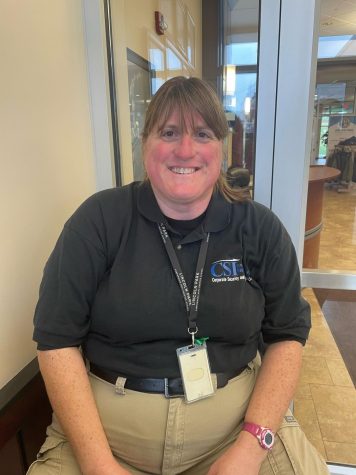 "I'm just trying to do better this year than last year with everything," Petrosky added.
There are a variety of statistics related to New Year's resolutions, and sometimes the data seems to conflict. However, there are some fairly constant themes.
The website Discover Happy Habits cites a 2016 study by the Society for Personality and Social Psychology, which found that 41 percent of Americans made New Year's resolutions, but only 9 percent felt they'd been successful at keeping them by the end of the year.
In a 2020 study that appeared in the PLoS (Public Library of Science) journal One, the authors cited a 1989 survey by Norcross and Vangarelli, which followed 200 people who made New Year's resolutions.
"Resolutions among participants concerned not only weight loss and smoking cessation, but also relationship improvement, and more," the 2020 study noted. "One week into the new year, 77 percent of participants had maintained their resolutions; the number decreased to 55 percent after one month, 43 percent after three months, 40 percent after six months, and 19 percent at the two-year follow-up."
Other statistics suggest that most people who abandon their New Year's resolutions do so even faster–within the first month. The fitness app Strava even analyzed data from nearly 100 million users to pinpoint the exact date that people apparently gave up their fitness resolutions.
Strava dubbed that date–Jan. 19–"Quitter's Day."
However, there are still some Lincoln Park students and faculty members who have resolutions they're trying to keep, past Quitter's Day and beyond.
Amaya Harper, a junior health science major from Beaver Falls, has the goal of being a "better me. Find my highest self."
So far, the results are encouraging. "It's going good," Harper said. "My boyfriend has been helping me! I follow a schedule to stay on track."
Tyson Davis, an eighth-grade media major from Beaver Falls, said he is doing well in "trying to make sure I keep my grades up and get better at sports."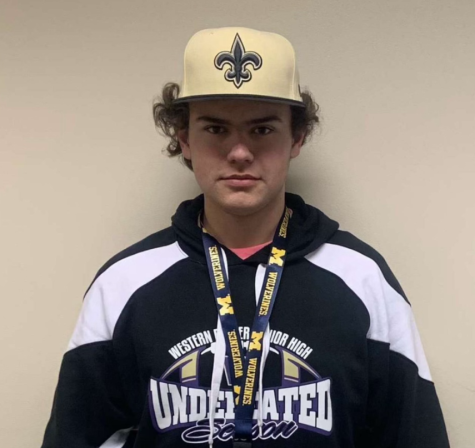 History teacher Ken Deem said his two goals are to finish his masters' thesis, and to lose weight, Meanwhile, middle school English teacher Garrett Cilli has resolved "to set more time aside for creative pursuits like writing and reading." 
"I need to work on it some more," Cilli said. "It's a year long thing. I'm going to make a year-long effort."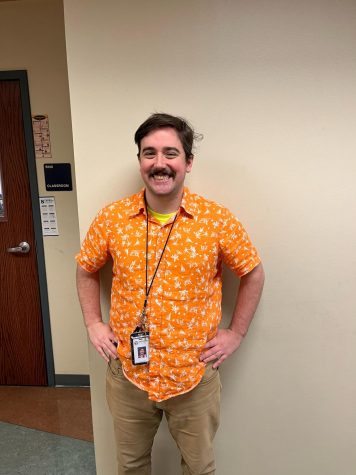 Meanwhile, some people decided to buck the no-resolution trend. Administrative assistant Erin Loedding admitted that she usually doesn't make resolutions, "but there are things I want to do better. Trying to improve my health by eating better and working out more. Something that's a tangible goal." 
So far, the results are encouraging. "We have a new Planet Fitness in town," said Loedding, an East Liverpool, Ohio resident, "and it finally opened. So I got a new membership!"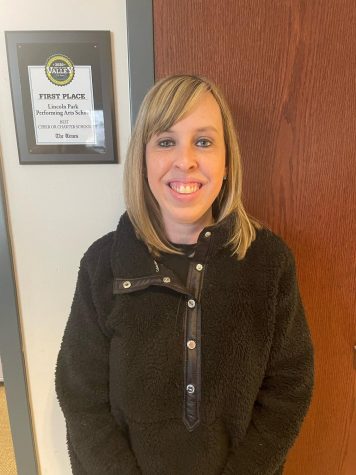 Assistant Principal Tonya Milsom has a novel strategy to try keeping her resolutions.
"I don't know if yearly is sustainable, so I do them by month," Milsom said.
Her first goal? She and family "are doing a no-spend January, so we are cutting down silly spending on things like fast food, and…yeah, mainly fast food."
Speaking of food, special education teacher Robin Ferrello, like many people, made a resolution to eat healthy.
How is it going?
Not so well, she reported: "Last night I ate half a box of chocolate-covered pretzels."
Kim Jonas, Lincoln Park's guidance secretary and enrollment coordinator, is similarly straightforward about her goals of eating healthier and exercising more.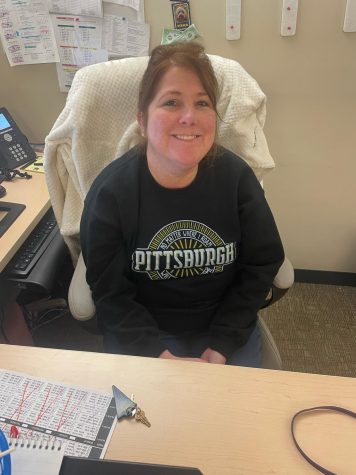 Asked if she's keeping up with those resolutions so far, Mrs. Jonas replied, "No, if you want me to be honest. But it is a work in progress." 
If there's a secret to New Year's resolutions, it might just be this: keep them simple.
Ben Smith, a senior media major from South Park, said, "My New Year's resolution is to basically just live. Because for last year, and most of my life in general, I haven't lived the way I wanted to. Like putting pressure on myself."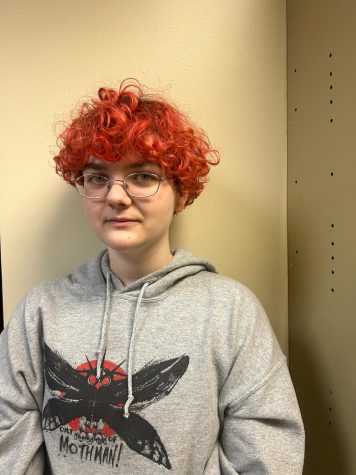 Smith is looking forward to a challenging second semester, but remains optimistic about the new year: "I feel like I'm gonna be able to do what I want to do."
It seems like it would be hard to top that resolution for simplicity, but English teacher Shauna Smith managed it.
Asked her goal for 2023, Ms. Smith answered: "To be able to breathe every day." 
SIREN Reporters Jade Davis, Tyson Florence, Emma Giammanco, Jaclyn Hopwood, Taylor Hill, Ava Lockette, Karsen Thompson, and Ollie Warren contributed to this story.