HEARING THE UNHEARD
AWP's Since Body Panel Key Notes on Several Disabled Poets' Stories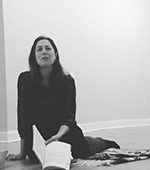 (PHILADELPHIA) AWP, also known as the Association of Writers & Writing Programs, presented its Conference and Bookfair at the Pennsylvania Convention Center. The SIREN is on site, reporting on groundbreaking moments throughout the next few days. First up is a panel discussion called Since Body: Discovering Embodiment of Disabled Voices Q and A.
An artist by the name of Leroy F. Moore, Jr. was featured with works from his own book, Black Disabled Ancestors. This poetry includes matter such as hip-hop, and language around the disability community. At the reading, Moore recited "Goodnight Bro," as a concluding piece for the session.
Leroy F. Moore, Jr.
A locally known poet was on the listing as well: Ellen McGrath Smith, who works of the University of Pittsburgh. Throughout Smith's program, an ASL (American Sign Language) translator interpreted the poems for the audience. The translator described the author's facial attributes before the poem "Suspension Bridge" was read out loud.
Ellen McGrath Smith
Furthermore, Saleem Hue Penny, who is deaf in one ear, shared slam poetry that consisted of the internal struggle of being Black and disabled. Through expressive words, Penny finished his presentation. The next poet was Allison Adelle Hedge Coke.
Coke, who won the AWP George Garret Award, read from Look at This Blue, a new published book of hers.
Photo Credit: Adrienne Mathiowetz
Last but not least, Kay Ulanday Barret, who dabbles in the poetry category, shared More Than Organs. Barret expressed the experience of disabilities that cannot be seen by the naked eye. One poem in particular was entitled "I Used the Word Disability."
Kay Ulanday Barret
If you are interested in supporting local bookstores and the disabled literature community, you may find these authors' works at the following website: More Than Organs a book by Kay Ulanday Barrett (bookshop.org)
Leave a Comment
About the Contributor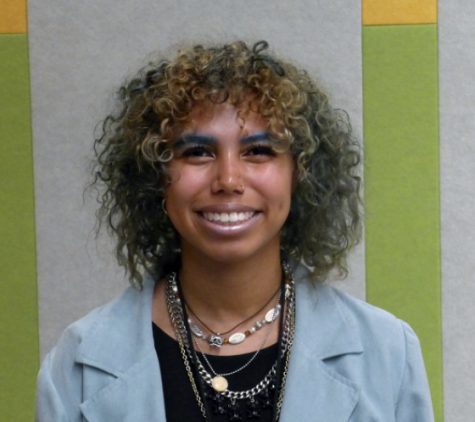 JADE DAVIS, VIDEOGRAPHY AND PODCAST DIRECTOR
Jade Davis is a current senior writing and publishing major who works as the Senior editor-videographer-podcast creator-photojournalist position for the
SIREN
newspaper.