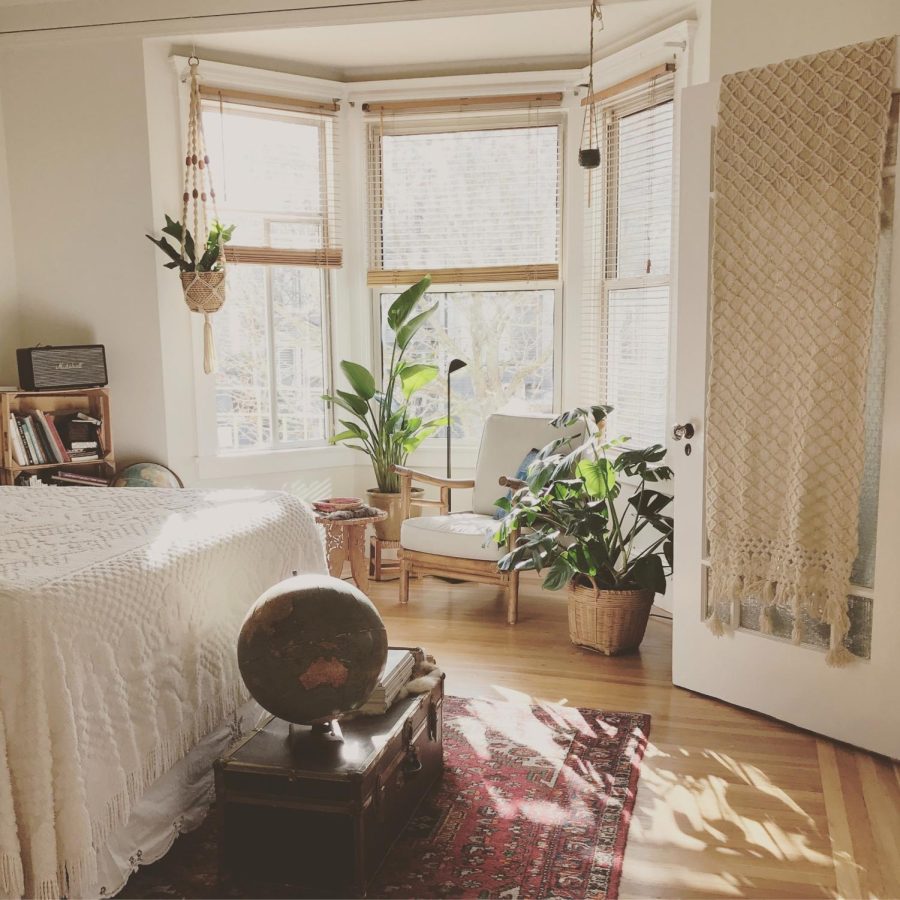 The Essential First Step in Room Redos: Aesthetics
February 10, 2022
We've all been there before: sitting in your room, staring at your walls, and then…
Boom
Somehow it's 2 a.m. and you're rearranging your whole room, tearing down posters and pictures, piles of clothes and other belongings thrown across the floor, maybe the closet door has even been attacked by a paintbrush.
Darn it, how'd we end up here… again?
It's no secret that us teens get the urge to rearrange or completely redo our rooms often. For some of us, it's every month, or every two weeks, or maybe every night. This often comes from the sensation of not fully being satisfied with your room. Whether it's the color of the walls, the arrangement of the furniture, the decor, the color scheme, or the overall style of your room, oftentimes us teens are always itching to change something. 
Some of us, though, don't know how or where to start when redoing our rooms. It can be tricky putting together the whole room when you factor in everything that goes into it.
But lucky for us, there is one easy yet essential key factor of redoing your room that can set you on the right path. 
Aesthetics.
Aesthetics are the first step for most people when it comes to redoing their room. They can help set the whole mood and style of the room, hence making it easier to pick out and match furniture, decor, and colors. 
Okay great, so we know we should pick an aesthetic or a mix of aesthetics before spending our whole paycheck on whatever we see, and then ending up with a pile of mix-matching pieces of decor. But what if you don't know what your aesthetic is? Or what aesthetic you want your room to be?
Well hi, my name is Grace, and I'm here to help you with that!
Join me as we walk through and explore the multitude of room aesthetics that you can adopt into your room in my column, REDO Your Room With Grace.