CIVIL RIGHTS LEADER FANNIE LOU HAMER FIGHTS FOR VOTING RIGHTS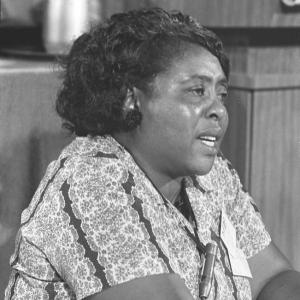 Fannie Lou Hamer, born on October 6, 1917, in Montgomery County, Mississippi, became known as a passionate voice of the civil and voting rights movements, and a leader in the efforts for better economic opportunities for African Americans.
In 1961, she received a nonconsensual hysterectomy from a white doctor while undergoing a surgery to remove a uterine tumor, therefore preventing her from having children of her own. Some say that this sparked a fire in her, as that summer after the hysterectomy, she attended a civil rights meeting led by activists James Forman and James Bevel.
Hamer went on to become an organizer of the Student Non-Violent Coordinating Committee (SNCC) and led 17 volunteers to register to vote at the Indianola, Mississippi Courthouse on Aug. 31, 1962. Although this attempt wasn't successful, denied due to an unfair literacy test, this didn't stop her. In fact, in June 1963, she successfully completed a voter registration program in Charleston, South Carolina. She then went on to co-found the Mississippi Freedom Democratic Party (MFDP) in 1964, which stood against the local Democratic party's efforts to block Black participation.
From there, her reputation soared, gaining her popularity and making her an influential figure in the Black rights movements. By 1968, Hamer became a member of Mississippi's first integrated delegation and was traveling to give moving speeches on civil rights.
Also in 1968, Hamer began a "pig bank" for Black farmers and only a year later, she launched the Freedom Farm Cooperative (FFC) which bought land that Blacks could both own and farm as a whole. She then purchased about 640 acres of land, with the assistance of donors, and launched a boutique, coop store, and sewing enterprise. She ensured that low-income housing was built, and the FFC became one of the largest employers, lasting until the mid 1970s.
Not long after the FFC folded, Hamer died in 1977 from breast cancer. Although the FFC folded not long before Hamer died, she became known as one of the most influential and moving leaders of the Black community as a whole.
Leave a Comment
About the Contributor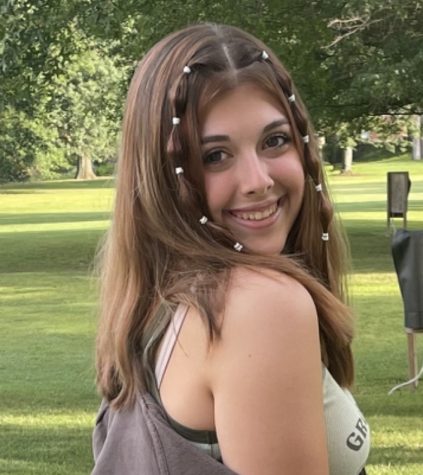 GRACE DAVIS, EDITOR
Grace Davis is a senior writing and publishing major and is an editor on the Siren. This is her second year on the Siren and the second year for her column, R.E.D.O. Your Room with Grace. When she's not writing or editing for the Siren, she can be found at her allstar cheer gym, reading, or playing video games.