THE NOTICED TOUCH OF HIT SHOW: EUPHORIA
December 2, 2021
Grim and bare is the appearance Euphoria screams to viewers. But, is there something about the makeup that pulls in the audience? Something that captures them in the soul of the stereotypical teenage dream.  What do I mean? Just keep reading.
Just staring at the cover art of actress Zendaya (Who plays one of the main characters of the show), one notices the boldness of the eye makeup. It pops just enough to keep you wondering: Why was that feature chosen as the centerpiece? At least from my understanding,  the style of this reveals a sense of longing. Interpretation of a tired and lonely past,  engulfed in glitter and all colors of the rainbow to conceal the trauma that each person is facing.
It seems that in most scenes the other actors, and actresses are not usually seen with face makeup. Again, the designs of shapes, crystals,  and gems are around the eyes.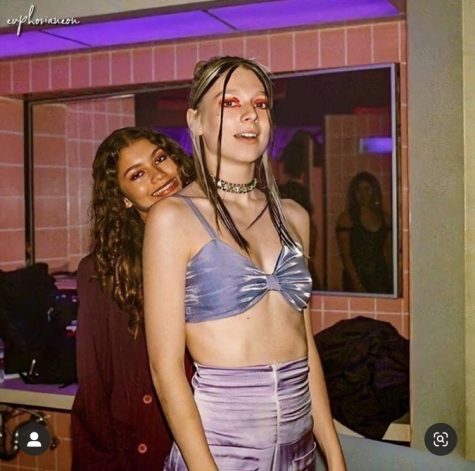 With that being taken into consideration, when makeup starts to trickle down onto the cheeks or the chin it's an attention grabber, perhaps a cry for help. AKA: fun on the outside, struggles on the inside.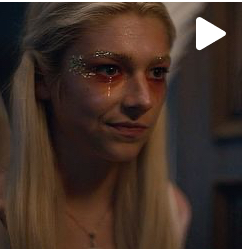 A sort of, internalized glorification of this risky style, tagging along with the lifestyle displayed in the show. 
The pastel color scheme comes into play with the idea of innocence brightness  shown on the exterior due to darkness that lies with the coming  of age story. 
Furthermore, the cosmetics picked for this series had an intentional purpose, with the understanding that day and time has gone. This is where smelling the roses, thinking cotton candy is the only option, and the concept of a "Welcome to adulting" symbolism are all shown through the imagery on the characters faces.