R.E.D.O. YOUR ROOM WITH GRACE
R.E.D.O. Your Room with Grace is your go-to  stop for anything and everything related to redoing your room or space, brought to you by Grace Davis!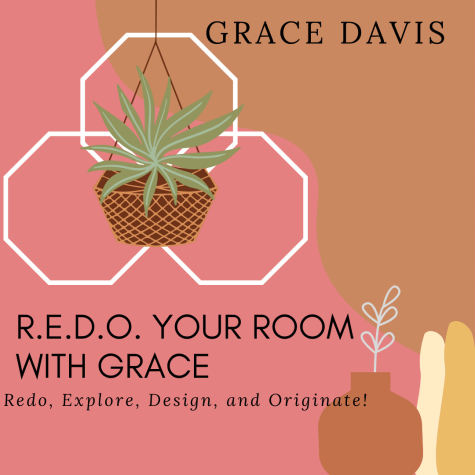 Sept. 15, 2022: Redo Your Room With Grace- Redo Your Room Pointers Intro
June 9, 2022: Boho: Beautiful And Comfy Room Aesthetic
June 6, 2022: The Tiktok Room Aesthetic- Trendy, Colorful, And LED Loving!
May 24, 2022: VSCO- A Photogenic And Personal Room Aesthetic
April 8, 2022: Roll Back The Times With a Vintage  Room Aesthetic
March 29, 2022: Bring The Beach to Your Room With a Coastal Aesthetic
March 15, 2022: Cottagecore: Nature and Simplicity Wrapped into a Room
Feb. 25, 2022: Darnish Pastel: A Light and Serene Room Aesthetic
Feb. 10, 2022: The Essential First Step in Room Redos: Aesthetic