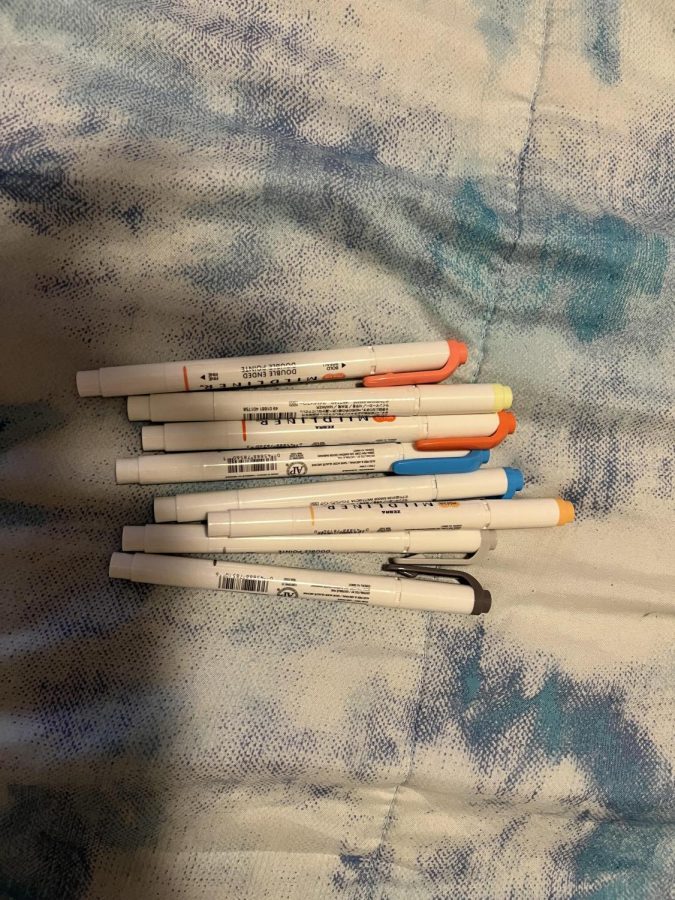 Do you wanna know how to annotate your books and still have them look neat and pretty? Let me help you! First I'll make a list of what you need, even though this is all really optional:
First you need sticky tabs, you can match them to the book to make them look better, or just get any you want (I get whatever colors I want). You'll want to organize the colors by quotes you like, sad moments, funny moments, and your favorite parts.
Now, you'll need a pen to underline and box in sentences you like for when you don't wanna use a tab on them. I use the Pentel G-2 Pilot Pen, I normally box in and underline quotes I like but don't feel as important to tab.
Highlighters! I use midliner's as they don't bleed as much and are easy to read through. You can use any highlighters you want, mine are just a suggestion. You can highlight stuff that you tab so it's color coded or highlight with the corresponding color things that aren't as important to tab but you wanna keep them known.
Sometimes drawing in the headers can add some pizazz to your annotations and makes it fun if you correlate it with the chapter.
Now take all that stuff and put them in a little pencil bag so you can carry it with you when you go places. It's nice and easy! Now you can annotate on the go. They even have transparent tabs that I use for when I wanna comment on a sentence.