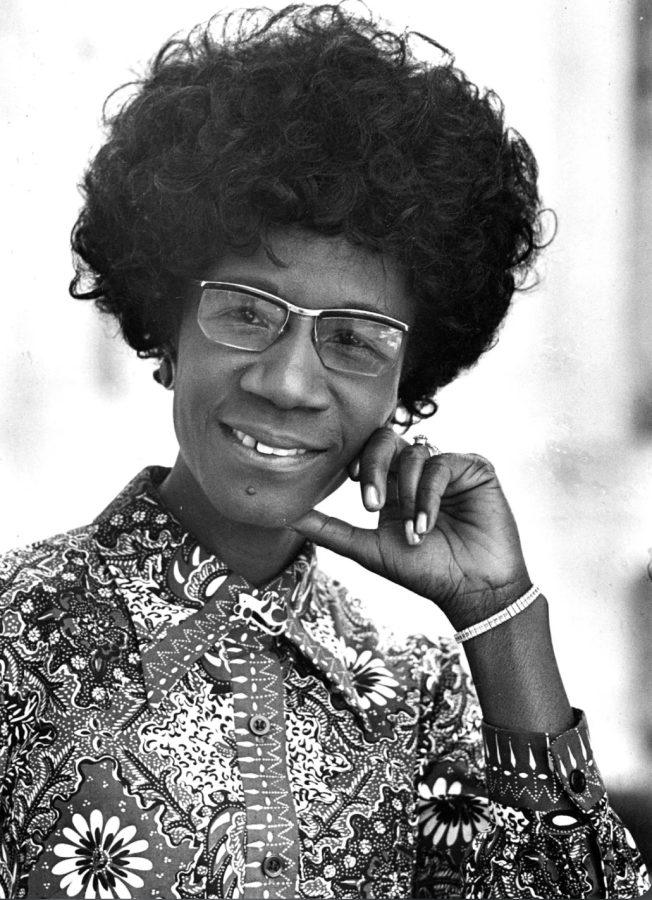 Shirley Chisholm was an African American author, educator, and politician who spent her life fighting for social justice.
Chisholm graduated from Brooklyn College in 1946. She started her teaching career and attended Columbia University to earn her master's degree in elementary education. Chisholm served as an educational consultant for New York's Bureau of Child Welfare and as director of the Hamilton-Madison Child Care Center.
Chisholm went down in history as the first Black woman in Congress. She represented New York in the U.S House of Representatives from 1968 to 1983. She left Congress in 1983 and taught at Mount Holyoke College in South Hadley, Mass. Chisholm was the first African American and the first Democratic woman of any race, from a major political party, to run for president.
Regarding organizations, Chisholm was a member of NOW, the National Organization for Women, and she co-founded Unity Democratic Club in Brooklyn, N.Y. Chisholm was awarded the Presidential Medal of Freedom and was inducted into the National Women's Hall of Fame.
Chisholm wrote two autobiographies: the first, Unbought and Unbossed also stood as her campaign slogan and motto. She also wrote The Good Fight, which discusses her being the first woman and first black woman who ran for President, as well as how politicians think and operate and her personal relationships with black political leaders.
In 1993, Chisholm was nominated by President Bill Clinton to serve as The United States Ambassador to Jamaica. She was unable to accept the honor because of her health. She passed away 12 years later in Ormond Beach, Fla.
Although she is no longer with us, Chisholm's legacy still lives on today. Many people believe that Vice-President Kamala Harris wore all purple, Chisholm's campaign color,  to Joe Biden's inauguration in Chisholm's honor.