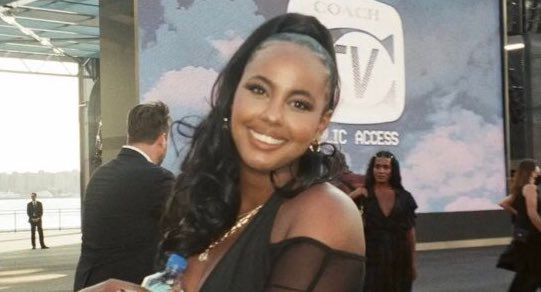 TWITTER/@ARIANNADANTONE
Famous people being scammed out of tons of money is nothing new. But now we have a new culprit, who allegedly got 11 million dollars, and whose victims fell prey to her lies and manipulation. Some who may even be your favorite influencers. So, who exactly is the girl behind #SurvivingSophia?
On November 18th, a woman by the name of Sophia Turner, who presumably is supposed to be a publicist from Toronto, had caught the internet by storm when hundreds of threads were shared during a Twitter Space. According to Spill Sesh, some of Sophia's close friends and family were becoming very skeptical of her, so they created a Twitter Spaces group called #SurvivingSophia, and added a bunch of people and influencers to discuss and talk about what really happened…  Influencers who attended include: Jeff Wittek, Rickey Thompson, Denzel Dion, Nikita Dragun, and many more. 
One girl named Camille, who was an attendee in the Twitter space, had claimed that she bought a plane ticket and hotel stays for Sophia, who she now says "kept trying to get over on her" by frequently requesting more money without paying it back. Members of David Dobrik's Vlog Squad, Suzy Antonyan, and Jeff Wittek, who were in the Twitter Space, spoke up about Sophia and their experiences with her as well. Wittek revealed that he gave Sophia his credit card information over the phone because she would regularly tell stories of how she had been robbed, stolen from, or didn't have a place to stay. Influencer, Denzel Dion, exclaimed, "She owes me money just for the Vegas trip" and Suzy Antonyan reportedly called Sophia "a pathological liar."
Tiktok user, King Asante, said that Sophia even started to talk to influencers and told them that she knew people like Drake and she supposedly even suggested to others how she was pregnant with rapper Jack Harlow's child. There are even reports saying that she was sexually assaulted by him. But, these accusations are rumored to be false, as there is no actual proof that Jack has gotten Sophia pregnant, and he hasn't yet publicly spoken upon whether he impregnated her or whether he even knows her. 
 It's apparent that Sophia has been social climbing for a certain motive. Supposedly, Sophia was flying all over the U.S telling others she had tons of connections to celebrities and these influencers saw that and thought she could do things for them. Such as getting them into exclusive events, backstage passes, and more, so they ended up bringing her into their inner circles.
Turner has been for years to not only scammed influencers, but she has also lied and stolen from her own cousin and friends. According to Vulture Magazine,her cousin wrote, "We have been waiting to tell this story for two and half years."                  
In her cousin Halima's tweet thread, she shared her own experiences with Sophia. And shared allegations of fake jobs Sophia had, fake bank statements, and the story of a fake trip to Los Angeles that apparently never happened. Halima said that Sophia shared with them a "web of lies."
After listening to the discussions that were held in the Twitter spaces, some people were not feeling bad for the influencers, as some are calling them gullible and users themselves. 
One person wrote" So to be clear, they were using her for her perceived clout and she used them for their money," one person wrote. But some are siding with the influencers saying that regardless of their fame and wealth, harsh comments about how everyone handled everything are deflecting from the real crime of stealing and scamming people.
As of now, all of Sophia's socials have still been deleted and she has still not spoken up about anything.