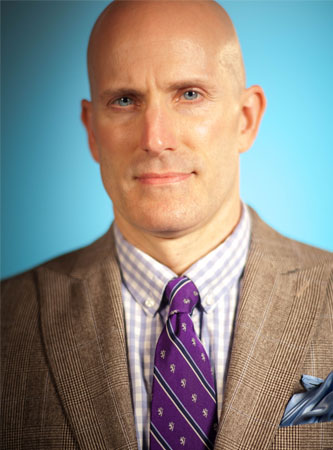 What if your favorite cartoon characters could come to life? What if they walked in the very same school building as you? Something sinister lurks the halls of Lincoln Park… something bald. He's a creature who mainly stays in Alumni Hall. To say he's not human would be a lie, because he is human, just a very strange one. You may have seen him during your childhood on-screen, or in your nightmares.

Some of us have had the honor of meeting this creature. We call him Mr. LeRoy, who is the writing and publishing teacher here at LP, and we know he's hiding something huge. He talks about the bald cartoon character Caillou quite frequently. Is this him telling us about a cool kids show or actually reliving his childhood? Going over the proof, both Caillou and Mr. LeRoy are bald. They have absolutely no hair.
The creators of Caillou have said they had planned to give him hair as he grew up, but it made him unrecognizable so they never added it. This could explain why Mr. LeRoy also doesn't have hair. He was never given it because he would be unrecognizable as a child. My theory? Mr. LeRoy is Caillou all grown up, trying to forget his regrettable past of being a mean, bald child. Mr. LeRoy claims his lack of hair is a personal choice, but it's possible now that he can grow hair. Maybe due to his inability to grow hair as a child, he chooses to stay that way even to this very day. 
Mr. LeRoy said he had a cat as a child. You know who else was a child with a cat? Caillou. The cat, Gilbert, was shown frequently in the kid's show.  He caused plenty of mischief, which is why Mr. LeRoy isn't too fond of cats. Could this be him projecting from past trauma?
If Mr. LeRoy could be an infamous cartoon character hiding in plain sight, then who knows what other staff members are drawn and written by TV show writers and illustrators?
Tell us what you think about your teachers. The best answers will be featured in one of our next stories of "Crazy Conspiracies." DM us your theories on Instagram. And If you see Mr. LeRoy, be careful. He could secretly be Caillou hiding in plain sight!